The SAMARITAN RIDERS Spokane County Satellite Chapter is located in the Eastern Washington and was established January 1, 2014. As of the 2010 census the population was 471,221, making it the fourth-most populous county in Washington state. The largest city and county seat is Spokane, the second largest city in the state, behind Seattle. Spokane County is bordered by Idaho State to the east. It is the crossroads for Interstate 90 and State Route Highways 2, 395 and 195.



The Spokane County Satellite Chapter is governed by Site Officers:
SPCO Vice President JOLLY
Sergeant at Arms CRUSHER
Secretary / Treasurer BECKETT
Ride Captains: RIGHT WING and LURCH
Growing List of Accomplishments:

 
2014 Help Hulk Smash Leukemia. Jesus Espinoza-Diaz was a 3 year old from Chelan who was diagnosed in 2013 with Leukemia (Blood Cancer). He underwent successful radiation and chemo-therapies while at Children's Hospital in Seattle. 
___________________________________________________________________
   
2015 Rally for Ryan. Ryan Hawkins was a 15 year old from Spokane who was initially diagnosed with a rare form of Leukemia in 2013. He underwent the usual courses of radiation and chemo-therapies while at Children's Hospital in Seattle. In 2014 he suffered a relapse and required a repeat of the above therapies. In addition, he received a bone marrow transplant.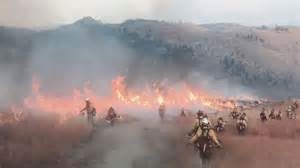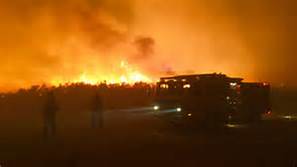 Rising from the Ashes – Okanogan Complex Fire Relief Ride. The Samaritan Riders Spokane were  instrumental in the support of our local firefighters efforts on the front lines where fire threatened the homes and properties of our Okanogan County Master Charter Brothers and Sisters… The Okanogan Complex Fire was a wildfire affecting Okanogan County in north-central Washington State. It was composed of five fires that were caused by lightning strikes on August 15, 2015, with two of the fires near Conconully merging days later on August 19. At its peak, it burned over 304,782 acres (123,341 ha) of land and forced the evacuations of numerous towns, including Conconully, Twisp and Winthrop. Over 1,250 firefighters were deployed to the Okanogan Complex. Three United State Forest Service firefighters were killed in an accident near Twisp on August 19.

___________________________________________________________________
 
2016 Aid for Aiden. Aiden Wilsey was a 6 year old from Leavonworth who on the day after his 6th birthday was diagnosed with a Craniopharyngioma (Brain Tumor). He underwent immediate brain surgery at Seattle Children's Hospital and had extensive occupational and physical therapies, ALL of which were successful!

___________________________________________________________________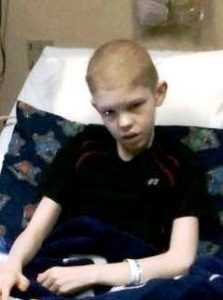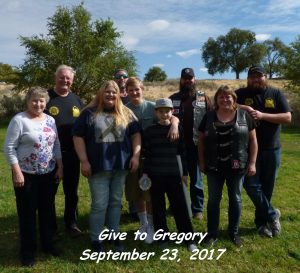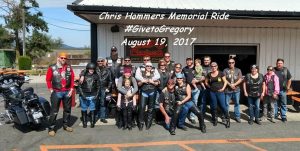 2017 Give to Gregory.

Gregory Morrow was a 12 year old Dupont boy who lost his father in 2010. In 2015 he was suffering a series of headaches and was found to have a brain tumor and diagnosed with Medulloblastoma (Brain Cancer). He spent much time at the Seattle Children's Hospital undergoing cancer treatments.



___________________________________________________________________
  
2018 Ka$h for Kellan
.
Kellan Anderson was a 4 year old boy from Spokane who was diagnosed with Acute Lymphoblastic Leukemia (ALL). He 

received

 chemotherapy and follow up through Sacred Heart Medical Center… Your donation went towards his travel, lodging and offset their medical expenses.
___________________________________________________________________
LOOK AT OUR GOOD DEEDS FOR OUR 2019 REPRESENTATION ~