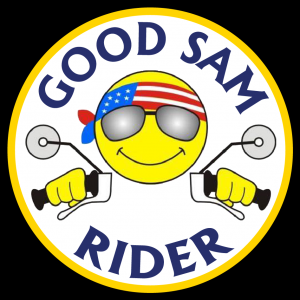 2023 STATE / PUBLIC
May 26 & 27 – The Samaritan Riders have partnered with the Commancheros and will be working their concessions for charity at the Tonasket Founders Day PRCA Rodeo. The rodeo starts at 7 p.m. with the Chicken Race in the middle of each evening's performance. Enjoy a weekend of Rodeo Excitement and Fun including Bull Riding, Saddle Bronc Riding, Bareback Riding, Barrel Racing, Team Roping, Breakaway Roping, Steer Wrestling (and great food) while we raise monies for a good cause!  
August 19 – Chris Hammers Memorial Ride (Spokane) –This is a public event to raise monies for the Samaritan Riders Spokane. This is a benefit ride and auction event to help them raise awareness for Horner's Syndrome.
November 11 – Veteran's Parades (Chelan, Tonasket and Spokane) – These are not SAM Specific/exclusive events. We invite ALL riders and spectators to show their support of our Veterans.
Find us on Facebook and join our General Volunteer pool to learn about our internal rides and private events!!!