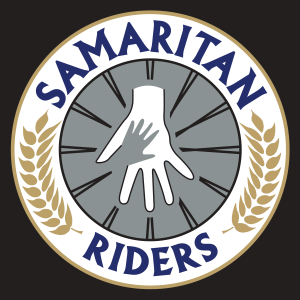 THE SAMARITAN RIDERS ARE PROUD TO BE GOOD CITIZENS !!!
.
Our main goal within the SAM Riders is to lend a hand to those in need. Each Scheduled Ride, Charitable Event, or Honorary Mission we undertake has two basic objectives.
Show our sincere RESPECT for those we represent, their families and their community.

Leave them with a positive impression of our organization and its associates.
.
We accomplish the latter through pride, professionalism and a true sincerity in our actions.

If you share this calling, please contact us. We do not care if you ride, or what you ride, we don't care about your orientations or what your political views are. The only prerequisite is RESPECT for the organization, our community and those who are less fortunate than yourself.
.
Give Respect – Earn Respect.
.
KEEP IT SHINY SIDE UP !!!