The SAMARITAN  RIDERS of Washington State Okanogan County Master Charter was founded in North Central Washington's Okanogan County January 1, 2009. Located halfway between the metropolitan areas of Seattle and Spokane. Okanogan County encompasses nearly 5,300 square miles or pristine, natural beauty. Larger than several states, Okanogan County is bordered on the north by Canada, on the south and east by the Columbia River Basin and on the west by the North Cascades Mountains. The Okanogan County Master Charter represents medically challenged and socially disadvantaged children in the TRI-Counties (Okanogan-Chelan-Douglas) region.
The Okanogan County Master Charter is governed by Site Officers:
OKCO Vice President DICK
Sergeant at Arms NEUTRAL
Secretary / Treasurer COOL CAT

Ride Captains: JIGGS and THUMPER
The Samaritan Riders Okanogan have developed an extensive network of fundraising and partnerships with local businesses who support our efforts to help our local kids. Please help support them.

         *** Now the ROADHOUSE 97 ***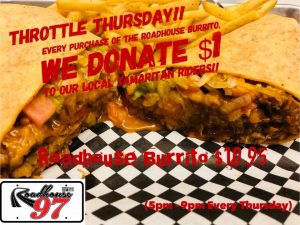 Growing List of Accomplishments: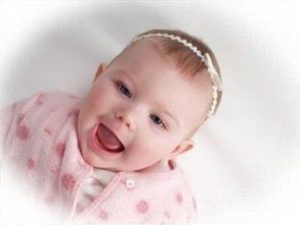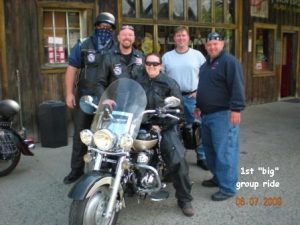 2009 Sweet Miracle of Sight. Rinney was a 2 year old from East Wenatchee who was born with a condition called Septo-Optic Dysplasia (her optic nerves did not connect with her brain) and her pituitary and hypothalamus glands were also underdeveloped. She is blind, had diabetes insipidous and suffers seizures. They hoped to have been a candidate for stem cell therapies.
___________________________________________________________________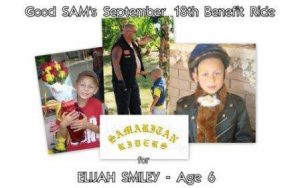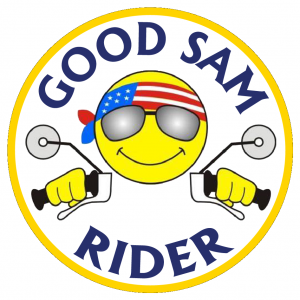 2010 Fallen Rider Son Fund. Elijah Smiley was a 6 year old from East Wenatchee. On September 12, 2009 his Daddy died in a motorcycle accident. Elijah was the motivation behind our 1st Annual Good SAM Ride and inspiration for our Good SAM Rider emoji.


TLC for Troops.

Saige Cassidy was a 17 year old from Lind. She had contacted the Samaritan Riders for assistance with her 2011 Senior Project to send care packages to the Troops in Iraq and Afghanistan. "TLC" as we call her, is now a Spokane County General Member helping us help others in Eastern Washington.

___________________________________________________________________

2011 Dollars for Detric. Detric Hernandez was an 8 year old from Manson who was diagnosed in 2010 with both Grade IV Lymphoma (Lymph Cancer) and Leukemia (Blood Cancer). He underwent successful radiation and chemo-therapies while at Children's Hospital in Seattle and has been 5 years cancer free.
___________________________________________________________________
 
 2012 Cash for Chloe. Chloe Peterson was a 7 year old from Okanogan who was diagnosed with a rare kidney disease called Atypical Hemolytic Ureamic Syndrome (a disease that can destroy her oxygen carrying red blood cells quicker than she can make them). A common cold could trigger her kidneys to fail and during those times, she required frequent follow ups at Sacred Heart Medical Center in Spokane.

___________________________________________________________________
 
2013 Paws for Lily. Lily Hill was a 6 year old from Chelan who was diagnosed with Porencephaly (literally means "hole in the brain") and suffers from sever seizures. Multiple organizations pulled together to raise monies for her to have a Seizure Service Dog. The Samaritan Riders were instrumental in raising monies to build a secure dog fence, purchase pet supplies and insure future veterinary needs were met.

___________________________________________________________________
 
2014 Help Hulk Smash Leukemia. Jesus Espinoza-Diaz was a 3 year old from Chelan who was diagnosed in 2013 with Leukemia. He underwent successful radiation and chemo-therapies while at Children's Hospital in Seattle.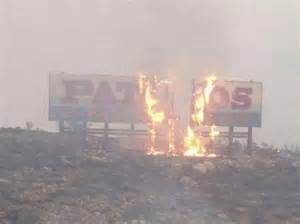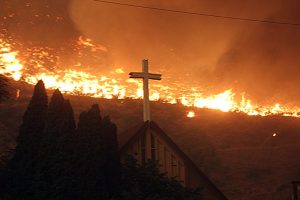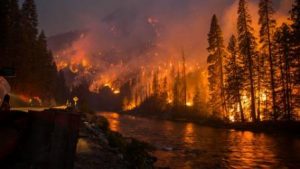 Party in Pateros – Carlton Complex Fire Relief Ride. The Carlton Complex Fire covered 256,108 acres (400.2 square miles) and began as 4 separate lightening caused fires on July 14, 2014 in the Methow Valley of Okanogan County: the Cougar Flat, French Creek, Gold Hike, and Stokes fires. These fires merged and rapidly spread southeast on July 17, burning approximately 300 homes in and around the towns of Pateros, Carlton, Methow, Brewster and Malott. The Samaritan Riders Fire Victim Relief efforts lead to a partnership with the Pateros Apple Pie Jamboree Committee to include our Annual State APJ Ride to benefit our annual Honorary Child.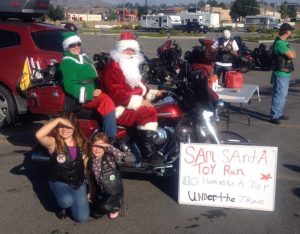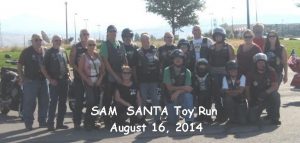 Samaritan Santa – In 2014 the Samaritan Riders assumed responsibility for the Annual Okanogan Motorcycle Toy Run from the Gold Wing Riders Association and continued their traditions of raising monies to purchase toys for local kids. We incorporated our passive collection boxes and quickly worked to establish "Stuff the Sleigh" partnerships within the community to accept donations of non-perishable foods, clothing, and of course toys/gifts to be given to those in greater need of it.
___________________________________________________________________

2015 Stomp Out Cancer. Addison Verellen was a 1 year old from Wenatchee who was diagnosed in 2014 with a large Neuroblastoma (Nerve Cancer) Tumor in her abdomen that was wrapped around her primary organs. She underwent successful surgeries, radiation and chemo-therapies while at Children's Hospital in Seattle.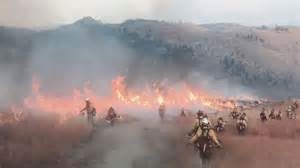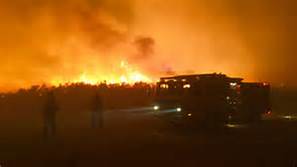 Rising from the Ashes – Okanogan Complex Fire Relief Ride. The Okanogan Complex Fire was a wildfire affecting Okanogan County in north-central Washington State. It was composed of five fires that were caused by lightning strikes on August 15, 2015, with two of the fires near Conconully merging days later on August 19. At its peak, it burned over 304,782 acres (123,341 ha) of land and forced the evacuations of numerous towns, including Conconully, Twisp and Winthrop. Over 1,250 firefighters were deployed to the Okanogan Complex. Three United State Forest Service firefighters were killed in an accident near Twisp on August 19. The Samaritan Riders Fire Victim Relief efforts helped 2 Tonasket families who lost their homes and belongings in the fire. They had 8 children in need of school clothing and supplies. The Samaritan Riders Spokane were also very instrumental in the support of our local firefighters efforts on the front lines.
___________________________________________________________________

2016 Kick Kidney Disease. Ethan Laurent was a 12 year old from Tonasket who had IgA Nephropathy and Stage 3 Kidney Disease. His kidneys were very sensitive to inflammation and failed to maintain the proteins in his blood when he became ill, causing his kidneys to fail faster. He has made significant lifestyle and dietary changes and is doing very well in New Zealand.

 

__________________________________________________________________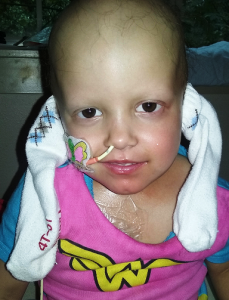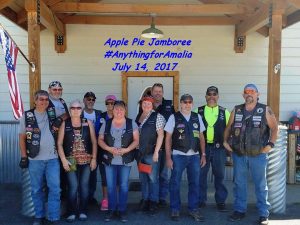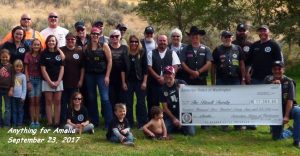 2017 Anything for Amalia. Amalia Birrell was a 3 year old Omak girl who suffered Rhabdomyosarcoma (Muscle Cancer). This initially presented in her cheek and it was thought she had the mumps. The cancer had spread to her spine and pelvis where bone marrow is made. She was treated for her cancer at Seattle Children's Hospital.
__________________________________________________________________
 
2018 Love for Leo. Leo Valdez was a 16 year old boy from Tonasket who was diagnosed with Osteo-Sarcoma (Bone Cancer). He underwent chemotherapy but unfortunately this did not save his hand from being amputated… Leo had dreams of being a boxer… Your donations went towards the cost of his travel for treatments, prosthetic rehabilitation and purchase of a specialized prosthetic so he may continue in his sport.
__________________________________________________________________
LOOK AT OUR GOOD DEEDS FOR OUR 2019 REPRESENTATION ~